recent & upcoming events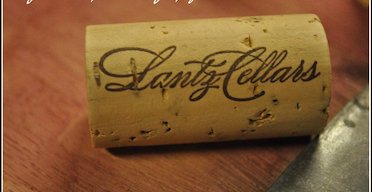 We will be back out at Lantz Cellars this Saturday for a port and cigars event. Kevin Lantz knows how to host a party and he knows how to make port. Add some hand rolled cigars from San Juan Cigars and you have a perfect evening. Come join us and celebrate the last half of the summer before getting back to work and school. See you all there!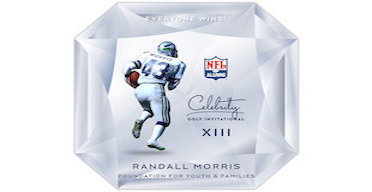 We are excited to be a part of this event again this year. Randall's desire to offer support to all children, families, and communities - whether they are medically fragile, economically disabled, or typically challenged, lends to the foundation's perspective that we are all one community and that may come in many forms. This is a great charity and a fun day of golf and meeting some sports legends. Come join us and help support the local community.
tickets here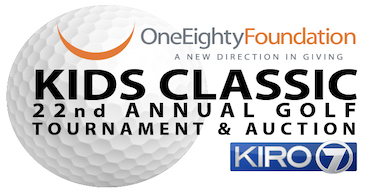 We are excited to be a part of this event again this year. Tee up for the kids at the One Eighty Foundation 22nd Annual KIRO 7 Golf Tournament & Dinner Auction. Join us on Thursday, September 13th at the Golf Club at Newcastle - China Creek and help make a difference in the lives of children who need our support! This is a great charity event with cocktails, dinner a silent auction and oh yea . . . hand rolled cigars. Help us support the kids.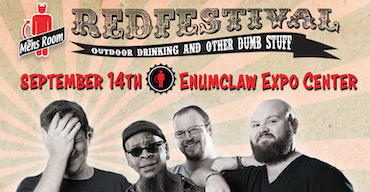 The Mens Room Redfestival: Outdoor drinking, and other dumb stuff! We'll be outdoor drinking at the Enumclaw Expo Center on Saturday, September 14th celebrating 10 years of Mens Room Red. General admission tickets are available for just $20, or upgrade your experience to Premium Experience passes where you'll get some extra goodies (more beer!), early entrance to check out the festivities, and more great stuff. Or dumb stuff. Really, what's the difference? Of course you don't want to miss coming by the San Juan Cigars tent and picking up a hand rolled cigar made right here in the great Northwest!
tickets here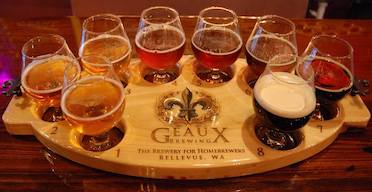 Geaux Brewing is working on a special game day event for the Saints and Seahawks more deatials coming soon.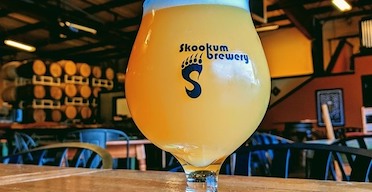 We are excited to be back at Skookum Brewery for their yearly Skooktober Fest! Fun will be had by all. There will be food trucks, Music, Games, Fun, Partying and of course cigars by San Juan Cigars. We'll get more information to you as we receive it but get this on your calendar now. See you all there.